What does it provide you?
The Gold Report provides a list of lucky dates for you to optimize your luck for gambling, betting, speculative and investment activities. It categorizes the lucky dates into 3 main types for these activities to suit the level of luck required to increase the chances of winning.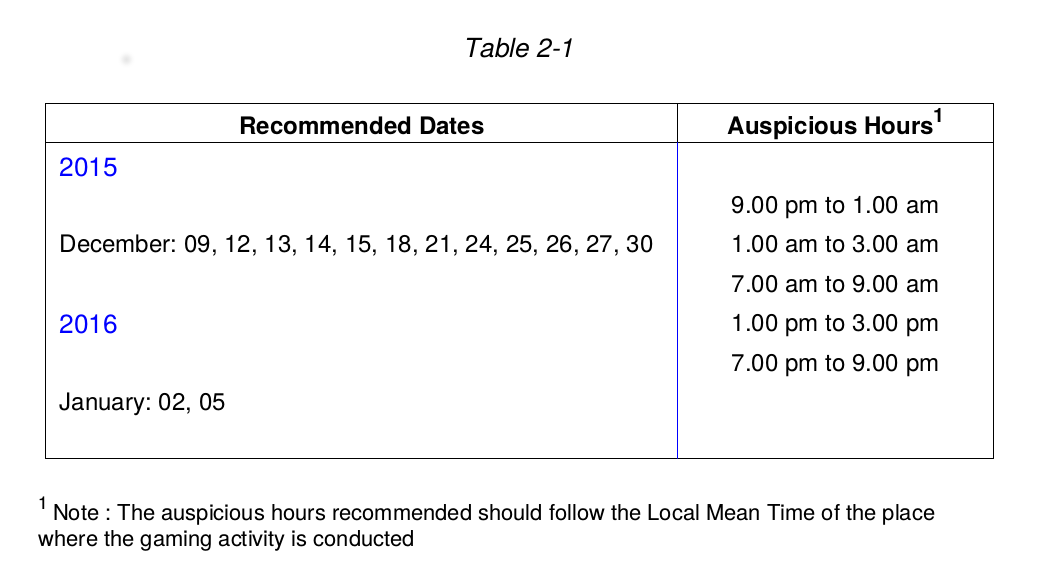 The Three Luck Categories
The report organizes your luck into three broad categories, named Part A, B and C. Within these categories there is a more fine-grained categorization of the luck.
Part A
These dates offer you the highest luck level. The auspicious dates under this category are those that fall within excellent moderated monthly luck indices or as a result of a seasonal or combatible combination. During these dates you are likely to enjoy an auspicious phase that may enable you to enhance and increase your chances of making gains in your investments or even experiencing winnings on speculative activities.
Part B
There are two sub-categories here. Section 1 is for mixed dates falling under excellent Moderated Monthly Luck Indices. Section 2 recommends those auspicious dates falling within good Moderated Monthly Luck Indices.
Part C
There are three sub-categories here. Section 1 recommends certain mixed days falling within good Moderated Monthly Luck Indices.Section 2 recommends good days falling within mixed Moderated Monthly Luck Indices and Section 3 certain mixed days falling within mixed Moderated Monthly Luck Indices.
Gambling - Games Groupings & Odds
How can you utilize the above luck categories for gambling activities?
As a guide. the report also includes a table (in Appendix B) that list the different types of gambling activities and their odds. Games are classified into four categories:
Group A - for even to low odds
Group B - low to medium odds
Group C - medium to high odds
Group D - high to very high odds
Basically for those very auspicious days (under Part A), if any, you can try your luck at any of game groupings. For lower luck levels you should select games with lower odds.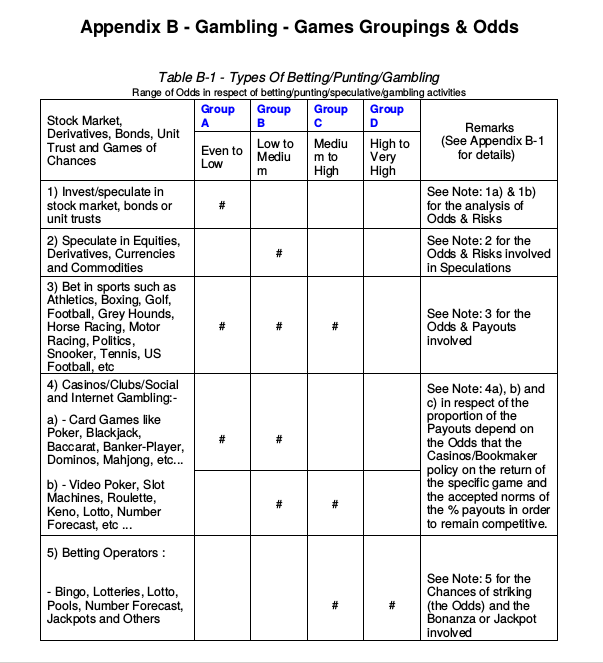 Disclaimer
The information and recommendation given on the Gold Report are based on the selected dates and time is based on your personalized BaZi using the 4 Pillars of Destiny. We have taken reasonable care to ensure that our advice and recommendations given are exercised with caution and professionalism through our extensive research, case studies and in-depth knowledge on the 4 Pillars of Destiny by expounding its theories and using our years of practical experience for the benefit of our clients. However, no liability can be accepted by us for any loss arising from the use of the report and any action taken is your personal responsibility and at your own risk. We do not condone, solicit, encourage, convince, induce or tempt others to involve and participate in any form of gambling, betting or speculative activities. The report on the auspicious dates recommended is based on your birth data presented to us.