Our Selection of BaZi Reports
We offer four types of BaZi reports to match your needs. In a nutshell they are
Premium Report

Detailed BaZi analysis providing a comprehensive insight into important aspects of your life.

Platinum Report

Reveals your daily luck for next 365 days. Indicates good times for romance, financial matters.

Gold Report

Know your lucky dates for gambling, betting, speculative and investment activities.

Silver Report

List of auspicious dates for important events or occasions
Take 30% off on any report through February 15, 2016
Premium Report
This is our most popular report, providing a comprehensive insight into important aspects of your life such as personality, love, career, relationships with loved ones and feng shui, amongst others. Its scope, quality and accuracy has been proven over the years.

The contents are written in a language that is easy for a reader to comprehend. Also practical advice are presented in the context of today's situation.
Platinum Report
Platinum Report provides you a 365-day daily luck report list indicating your good times pertaining to matters such as romance and financial luck for better planning and judgment/decision making and choices.

The report is delivered in the form of a pdf file. It also describes your personality, romance, profession and personalized feng shui.
Gold Report
The Gold Report provides a list of lucky dates for you to optimize your luck for gambling, betting, speculative and investment activities. It categorizes the lucky dates into 3 main types for these activities to suit the level of luck required to increase the chances of winning.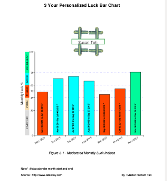 The BaZi view is that luck does not come randomly as most people perceive. It actually comes in a fairly fixed and predictable pattern that can be ascertained according to one's personalized BaZi.
Our system uses the principles of the 5 basic elements to predict a person's favorite elements. His lucky days and auspicious hours are represented by his favorite elements and during those days and moments, he will have the best form to conduct his punting, betting and gambling activities smoothly, with confidence, vigor, enthusiasm and alertness and he is likely to encounter good luck compared with normal days.
Silver Report
The Silver Report is great for those who need to select auspicious dates for important events or occasions, such as moving into a new home, contract negotiations, signing of S & P agreements, opening ceremonies, inaugurations and many others.
What some of our clients have to say ...
A friend of mine recommended me to obtain a Personalized Platinum Report at www.adestiny.com that suits my needs in complementing, guiding and honing my trading skills. The most crucial aspect is it provides me a 365–day daily prediction chart of my luck indices to assist in making crucial decisions for the day. This report guides me to make better judgment-decision-action at the right time. It works wonders for me and since then I have been using the report as a guide to assist me in conducting my business and speculative activities.
I find that the Platinum Report offered at www.adestiny.com best suits my needs for a guide in my daily endeavours. Since obtaining a report, I never fail to refer to my luck indices every morning to get an idea of what my day ahead will be like. Although I am not a regular speculator on the stock market, I find that on the days marked as Good or Excellent, I have made reasonable returns when I do venture to play the stocks.
Dear Richard,
Your efforts are more than admirable and you are a gifted genius, no doubt. What is truly amazing to me is that the 6 coin toss DOES speak to the heart/spirit. When I read the answer, I know it is speaking to me DIRECTLY, and I recognize it as a reflection of my subconscious mind (universal mind, the one mind)--with out any doubts, whatsoever.
Even more amazing is, every aspect of the answer weaves in smaller parts of the larger picture to the current circumstances unfolding in real time in each persons life--and all are accurate!! Amazing!! I clearly recognize the answer as my higher self speaking thru me with the toss. The wisdoms and beautifully translated wording are as if a Tao Master were at my side speaking directly to me. Random answers on many websites are a sham and will not produce the Authentic Readings. Perhaps, the diviners using them are just not ready to receive, or know the truth...
Yes, you may publish any parts of my emails.
Thank you for being dedicated to your cause.
Many blessings on your path,
I Ching Divination
Besides the BaZi reports, we also provide an I Ching Divination Report that can help to resolve problems and predicaments.
I Ching Report
Using any 3-coins, we can assist you to tap the Power resident in your Subconscious Mind to resolve your predicaments and current problems. Our report will reveal & utilize your Mind Power to provide & interpret an appropriate answer, advice and solution.
The I Ching, or Book of Changes, also commonly known as Book of Oracles or Book of Wisdom, is a very ancient book that has been in existence for about 5,000 years. At Authentic Destiny, we want to make I Ching Consultation available online in the most convenient, economical and fastest manner.